Feel confident with your hair even ten years from now!
It is well known that aging changes your face, skin, and body line. However, your hair and scalp also change with age:
"You hair becomes thin."
"Hair loss increases."
"Hair loses its shine."
"Hair lacks bounce and volume."
"Grey hair increases."
"Hair suddenly becomes frizzy."
――These are all signs of your hair aging.
Our aging faces can be covered with cosmetics, but aging hair cannot be so easily disguised. Scalp care is the new skincare!
Strong and healthy hair makes a person look energetic and young.
Glossy hair gives us a shining personality.
You do not need to book a hair salon for an expensive hair treatment or buy an expensive hair serum. However, just choosing the right shampoo for everyday use can change your hair in a positive way.
Youthful hair comes from a healthy scalp. Let us start your anti-aging care for your healthy hair of the future!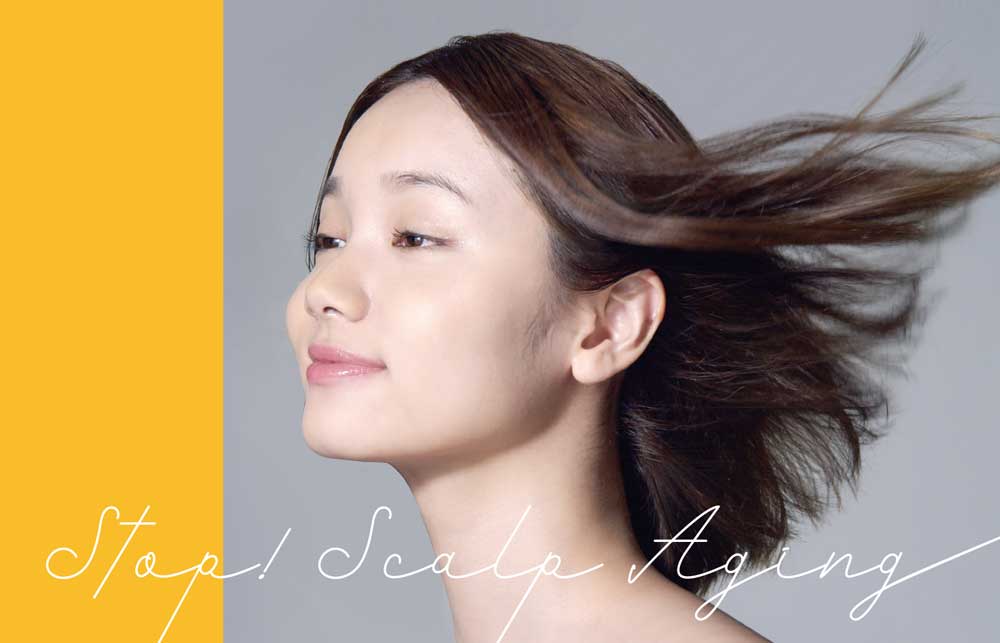 "Improving the scalp condition is the first step towards strong and healthy hair."
Have you ever seen an unhealthy scalp through a microscope?
An unhealthy scalp may be in bad condition with poor blood circulation, looks dull, has clogged pores, and is oxidized or damaged by UV. These unhealthy scalps will improve with the right shampoo.